It is officially October, and you know what that means! Halloween is just around the corner. It's time to start thinking about a costume now, before it's too late! Whether you are looking for something to wear individually, with a group, partner, or friend, we have got you covered! Here is a list we have curated on the latest trends on costumes for Halloween 2021. Most of these costumes you won't need to worry about purchasing at a Halloween store. Save some money, and head to your local Goodwill! Have fun piecing these items together and creating a unique look.
Kendall Jenner and Kim Kardashian at the 2021 Met Gala
I'm pretty sure almost everyone is familiar with Kendall and Kim's outfit's at the Met Gala. They looked both beautiful and unique. Recreating their looks as costumes will surely turn heads! This is definitely a great Halloween costume that you can DIY from Goodwill finds!
 A perfect costume idea for friends or couples.
Kendall's Outfit: For this outfit, you will want to find a sheer dress covered in jewels. It's a sheer, nude material bedazzled in silver jewels. Pair with a sparkly choker and voila!
Kim's Outfit:  In order to create Kim's extremely iconic Black Balenciaga look, you will need to put together an all black outfit. Keep an eye out for black leggings and a long black shirt with sleeves. Kim even had a full face covering which could be done with panty hose, or a ski mask.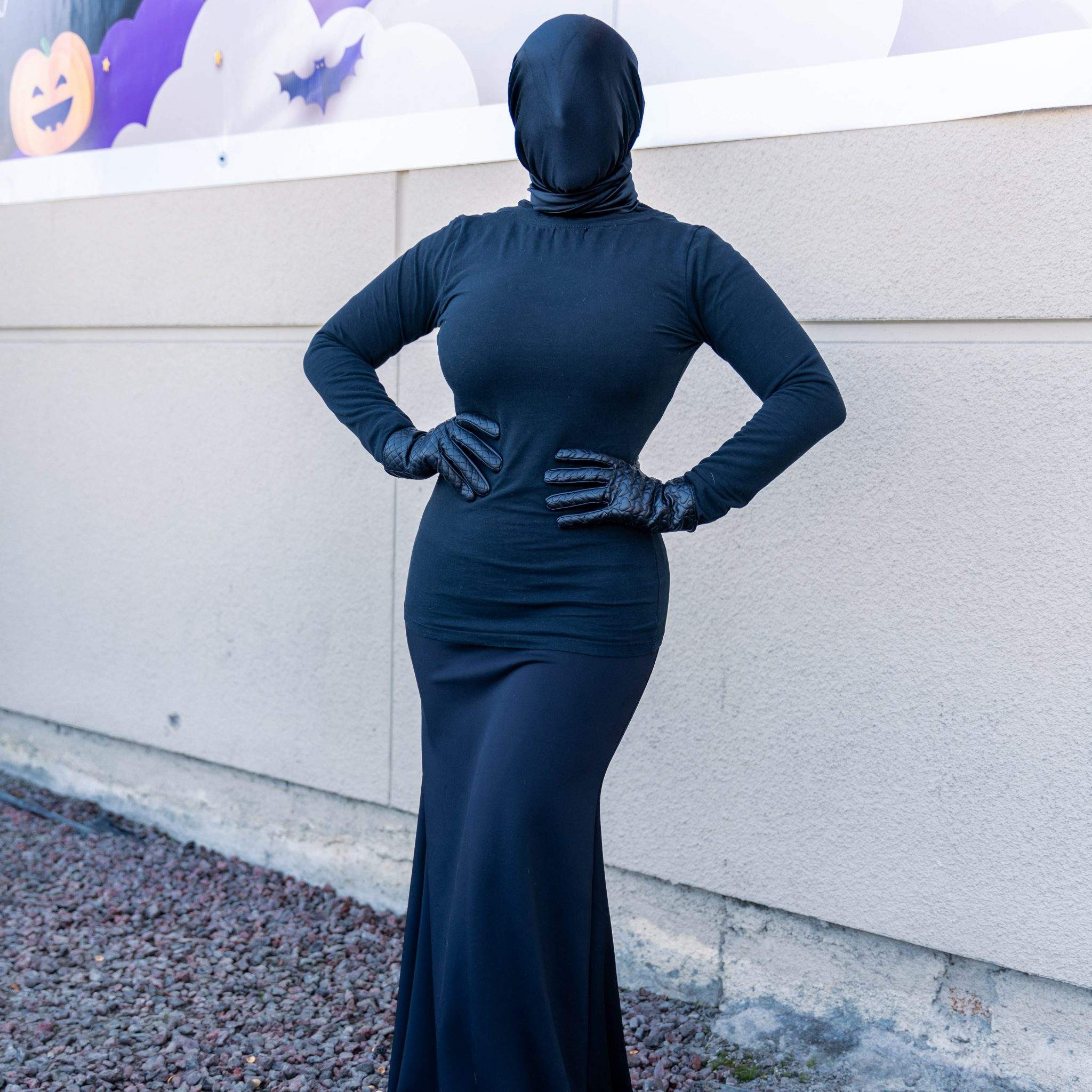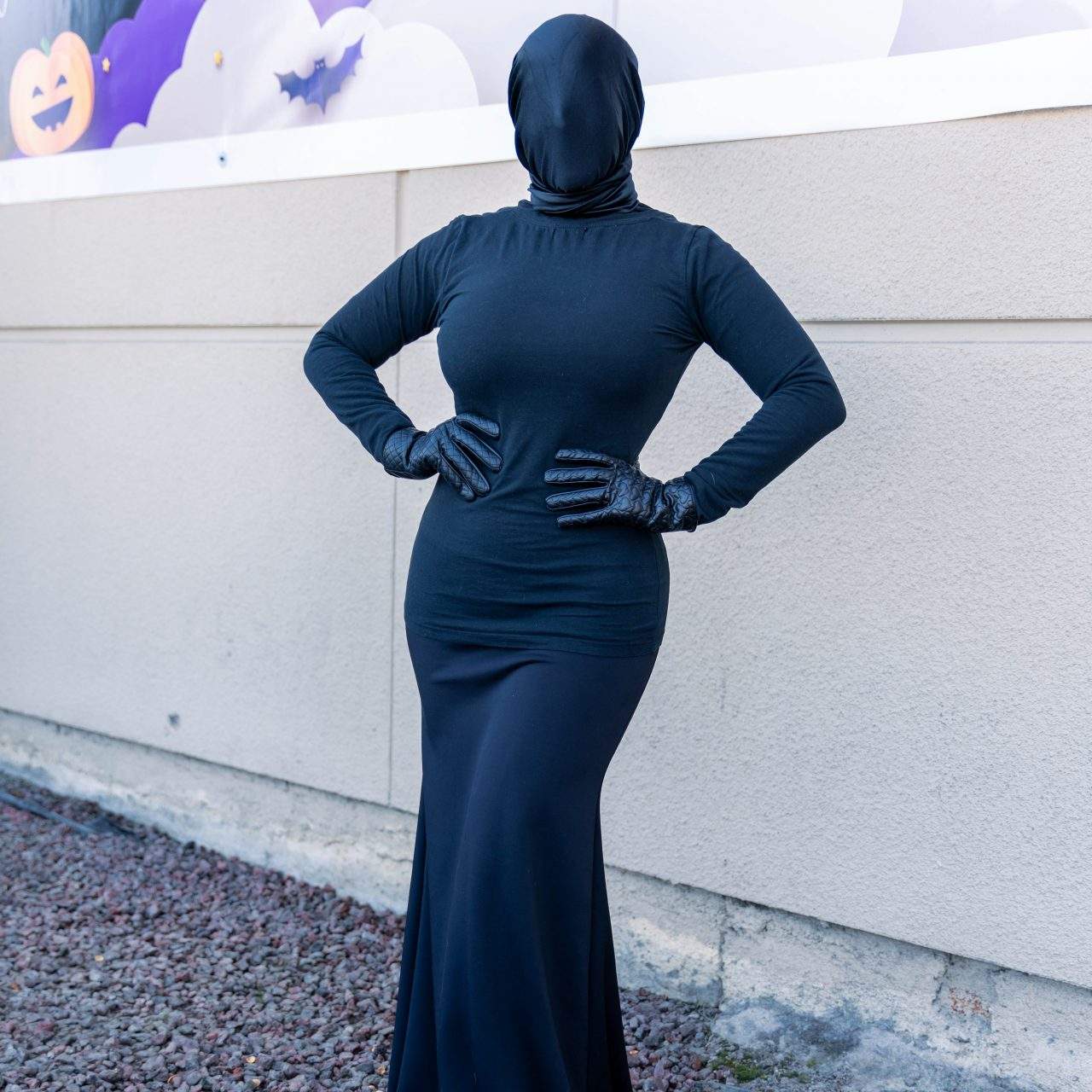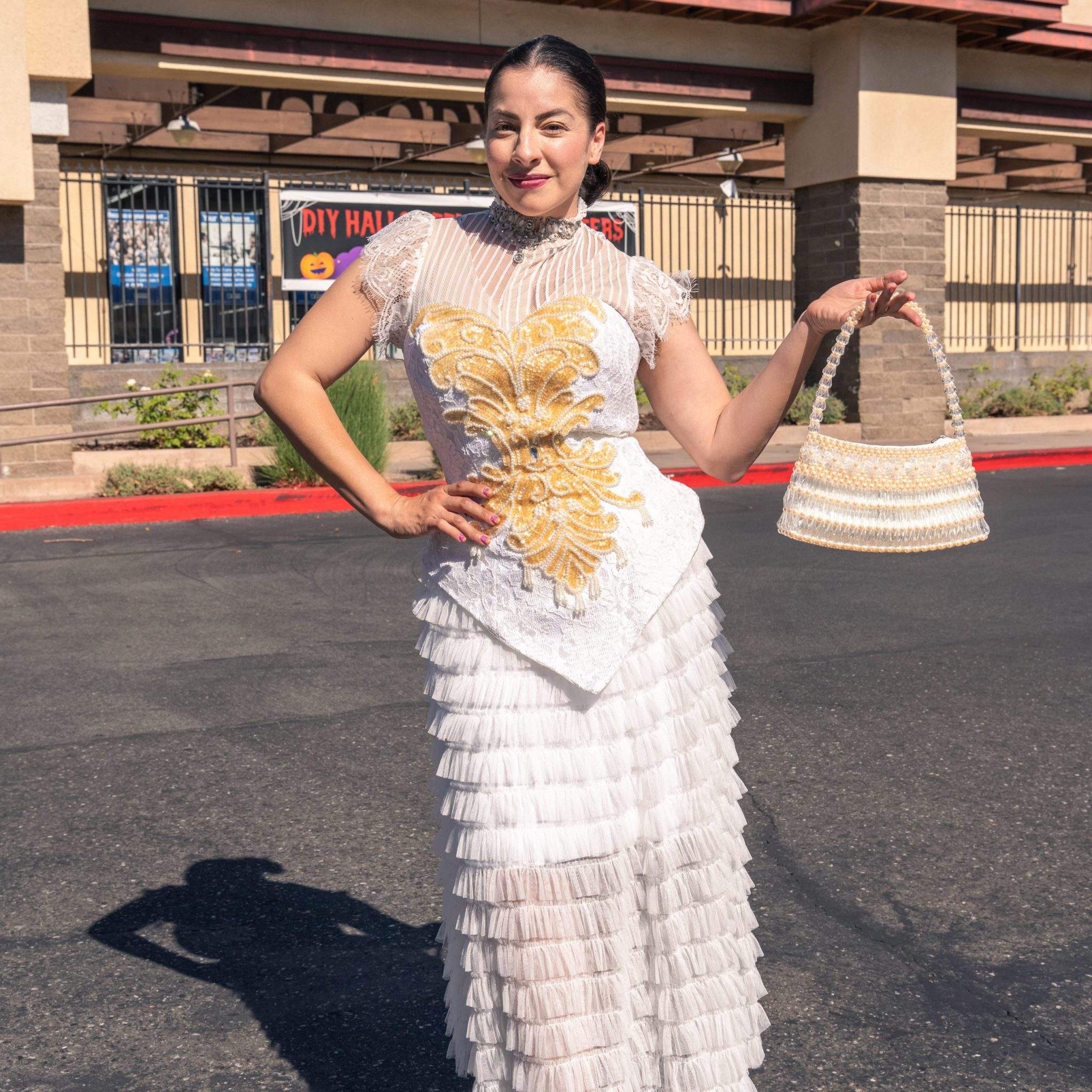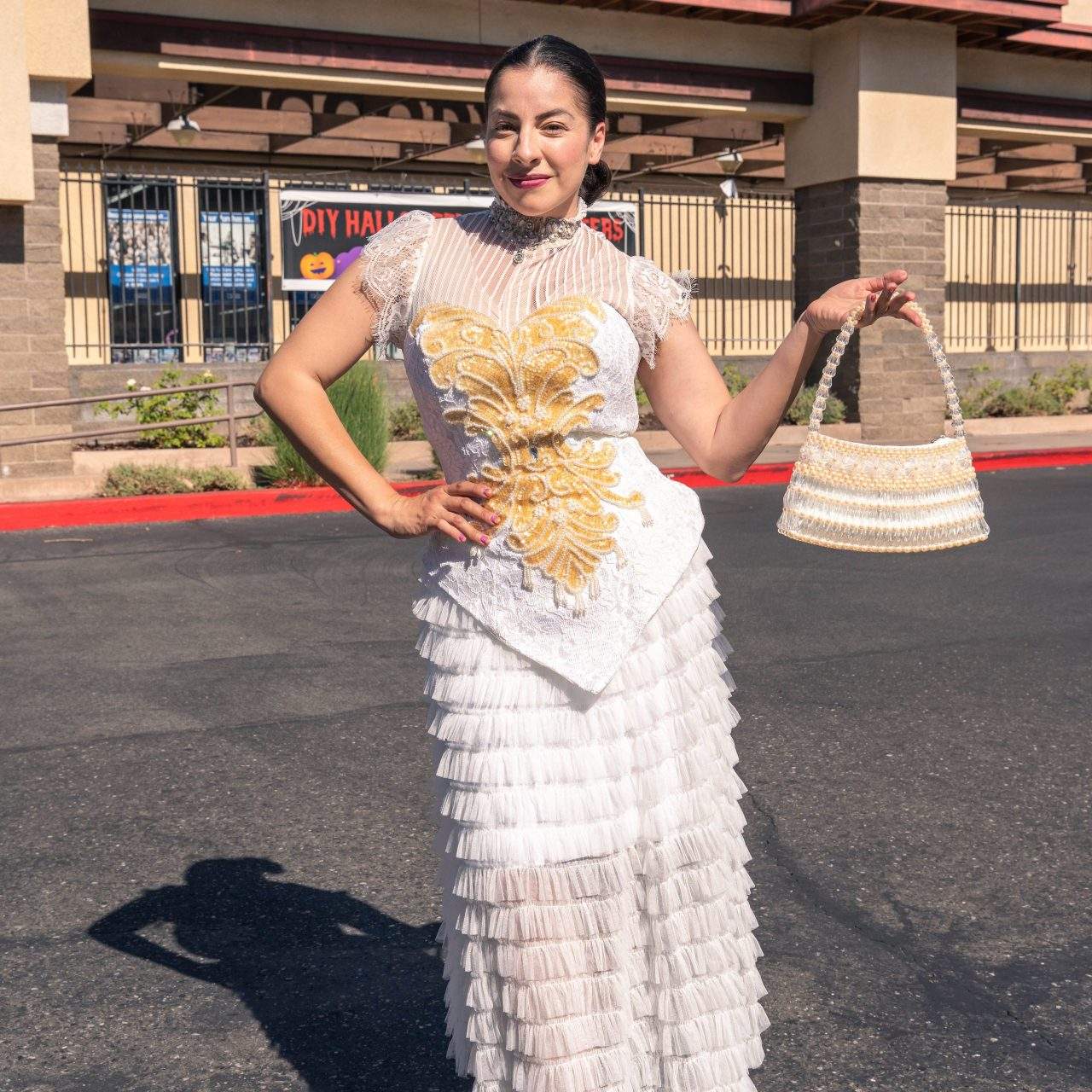 Masha from 9 Perfect Strangers
Masha is a character from the popular Hulu show, 9 Perfect Strangers. If you haven't already watched it, you need to do that right now! Nicole Kidman plays Masha, a woman on a mission to bring healing and transformation to these strangers.
Masha's outfit: Beautiful and simple, you will want to find a wig to create her long, straight, blonde hair. The outfit consists of an all white linen set and long beaded necklace.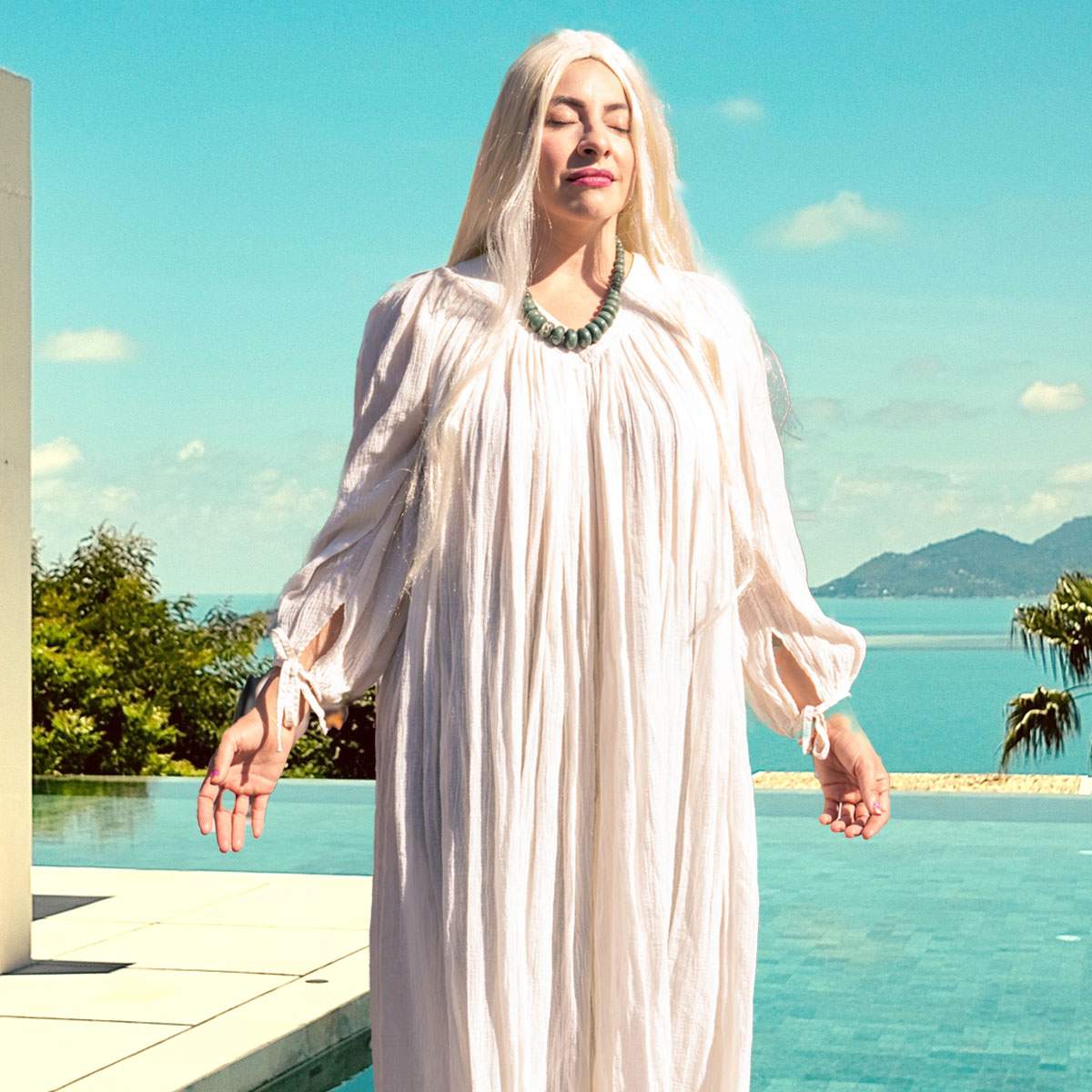 The Pogues from Outerbanks
This costume is for all the Outerbanks fans out there! Pogues or Kooks? Well, if you vote Pogues, then keep reading below for details on this outfit. Up to 5 friends can be apart of this costume to create the entire group! These kids are all about that beach life, so keep this in mind when creating your outfit. These outfits are also great to DIY from Goodwill finds!
John B's Outfit: John B is always wearing Hawaiian shirts! The shirts are usually buttoned down a little bit, showing some skin. Pair this with a navy bandana around the neck.
Sarah Cameron's Outfit: This gorgeous character is always wearing a bikini paired with denim shorts. She is usually borrowing John B's clothes. Top it off with an aloha shirt and you have a costume!
Kiara's Outfit: For Kiara, think of beachy/wavy hair, cutoff denim shorts, graphic tees, and crop tops. Kiara normally wears layered beaded / beachy necklaces and bracelets.
Pope Heyward's Outfit: Pope is almost always wearing a backwards baseball cap, and either a T-shirt or open short sleeved button down.
JJ's Outfit: This surfer dude is always in board shorts and shirtless. Sometimes you will catch him wearing a loose tank. Pair this outfit with a shark tooth necklace and you are ready to go! 
Cruella de Vil from Cruella
Did you see the new Disney movie, Cruella? The movie basically tells Cruella's story, before 101 Dalmatians. Emma Stone did a great job playing her, and she makes many outfit changes throughout the movie. Below we have put together a costume that was one of the most unforgettable ones, in our opinion.
Cruella's Outfit: Anything with fur and some black will do! For this outfit, the model found a pair of animal print pants, with a black top and fur coat. The classic Cruella look is the B & W hair. So you will definitely want to find a wig. If you are able to create some dark eyeliner and dramatic makeup, that will definitely pull everything together. Last but not least, a cute pair of black heels and black gloves and you are ready to go!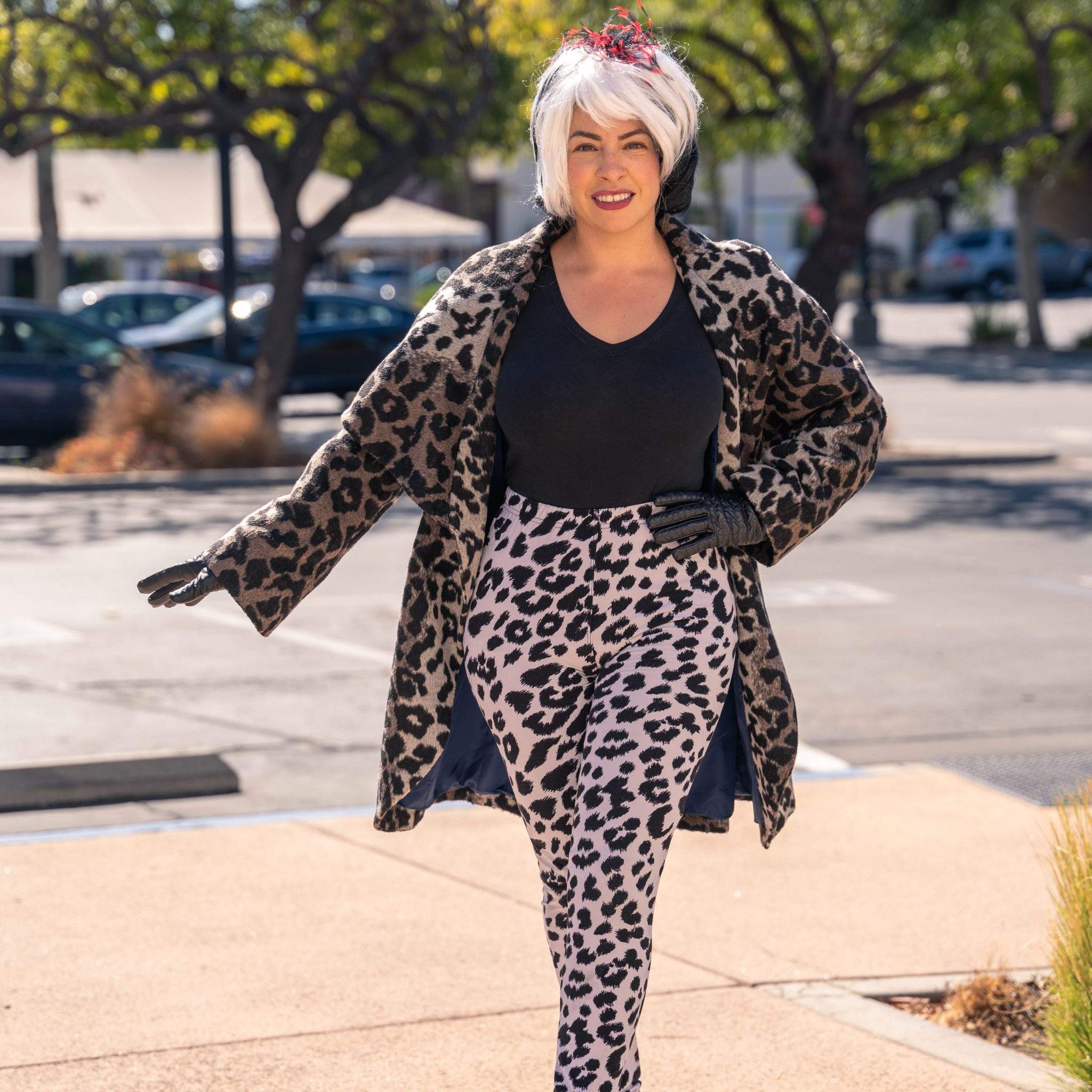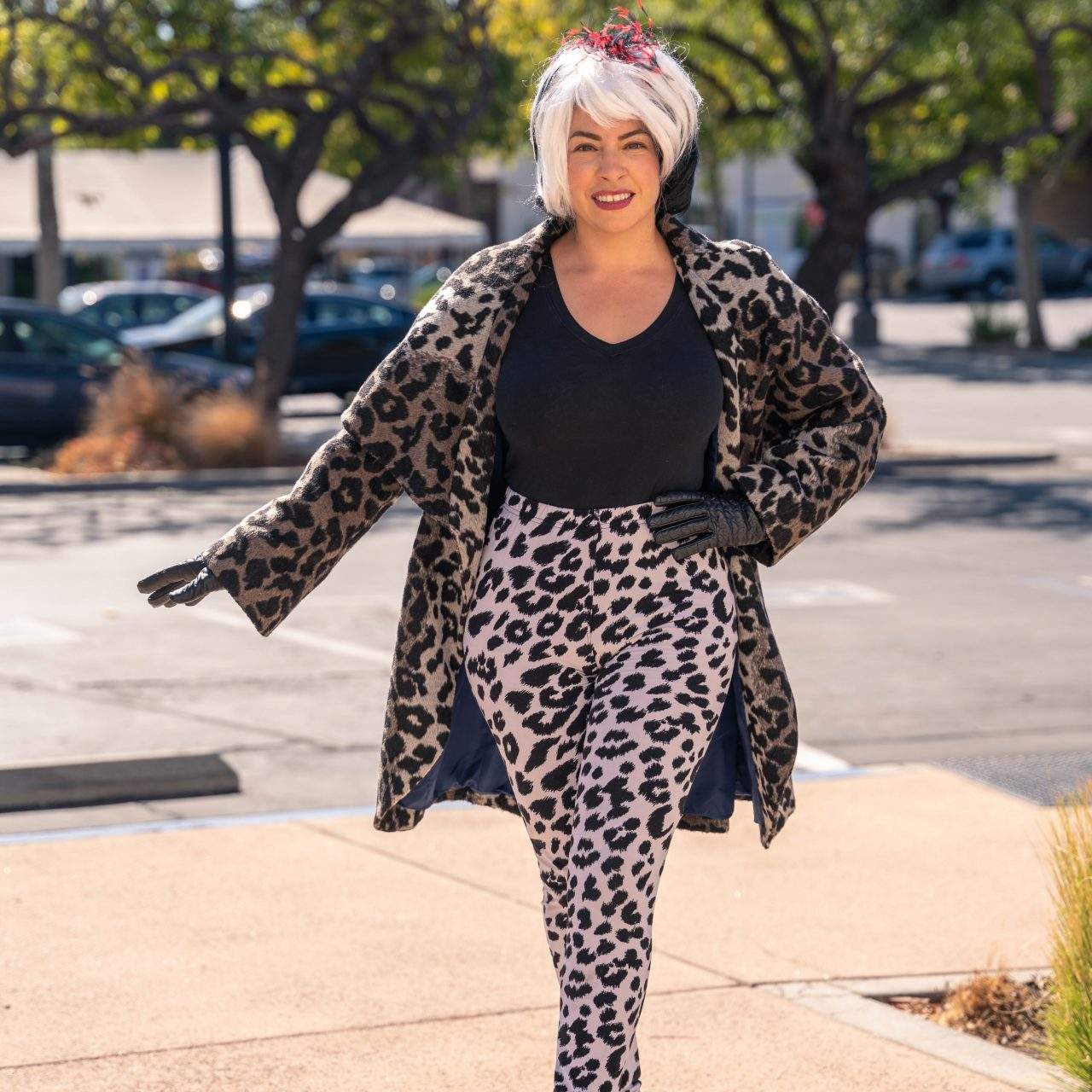 Charles and Marie-Andree (Monique) from The Serpent
The Serpent is a disturbing Netflix show, based on a true story. A conman and murderer was eventually caught and imprisoned. Charles & Monique would prey on young travelers along the "Hippy Trail" committing many crimes. If you want something that is kind of creepy, and will surprise everyone at the party, this ones is the one! 
Charles Outfit: Charles is always wearing vintage fashion glasses. He has straight black hair and tan skin. Charles is always wearing a button down (a couple buttons undone showing some chest) or a suit. In our Goodwill DIY for Charles outfit, the model found a vintage emerald jacket, and paired it with matching pants. 
Monique's Outfit: Monique has a cute 70's style. To create this costume, you will need to find a cute yellow jumpsuit! If you don't have any luck with that, then take a look for some high waisted jeans or bell bottoms, a wide belt and multicolored blouse. Finish putting together the outfit with some gold hoop earrings or jewelry. Monique also has pretty, dark hair that was set in loose curls.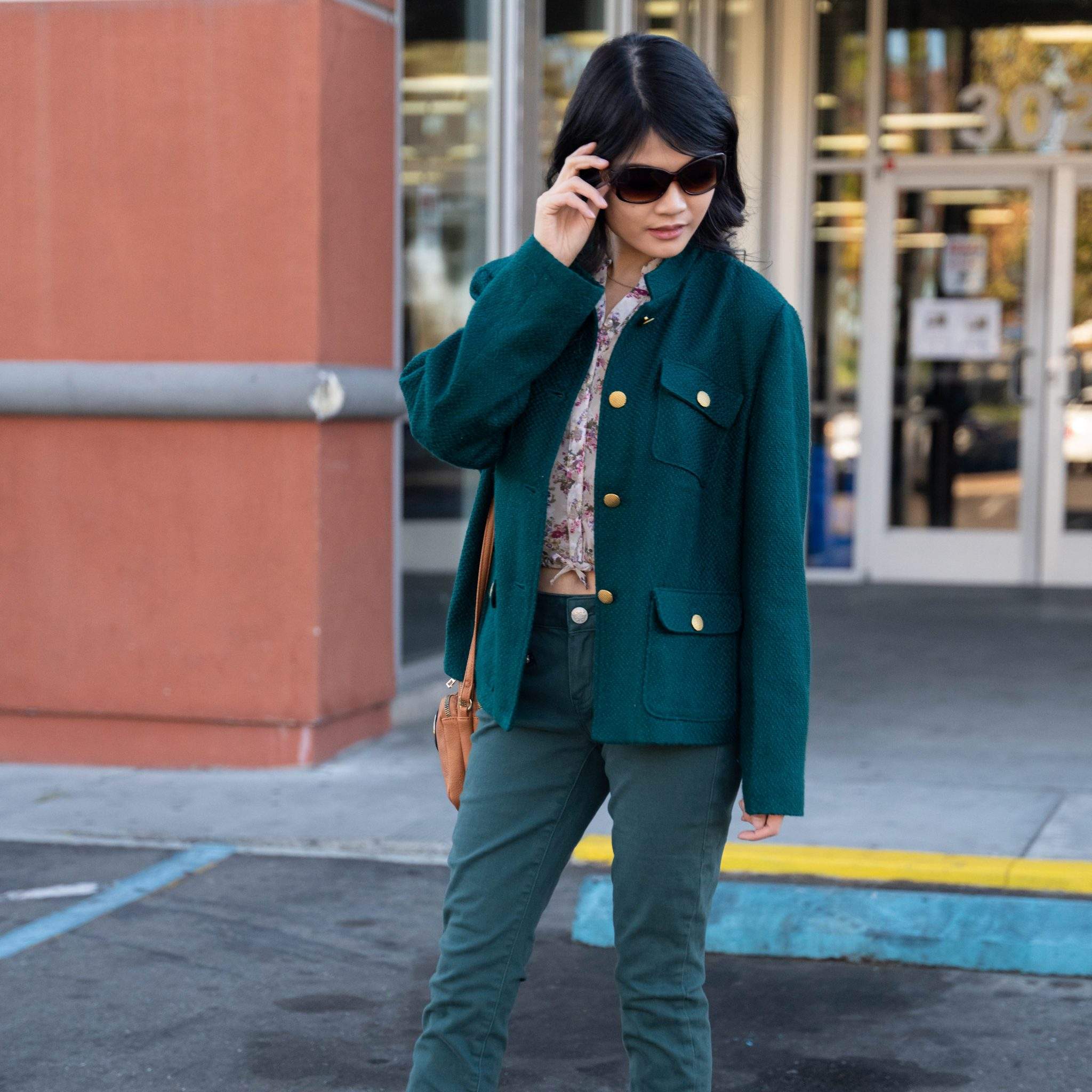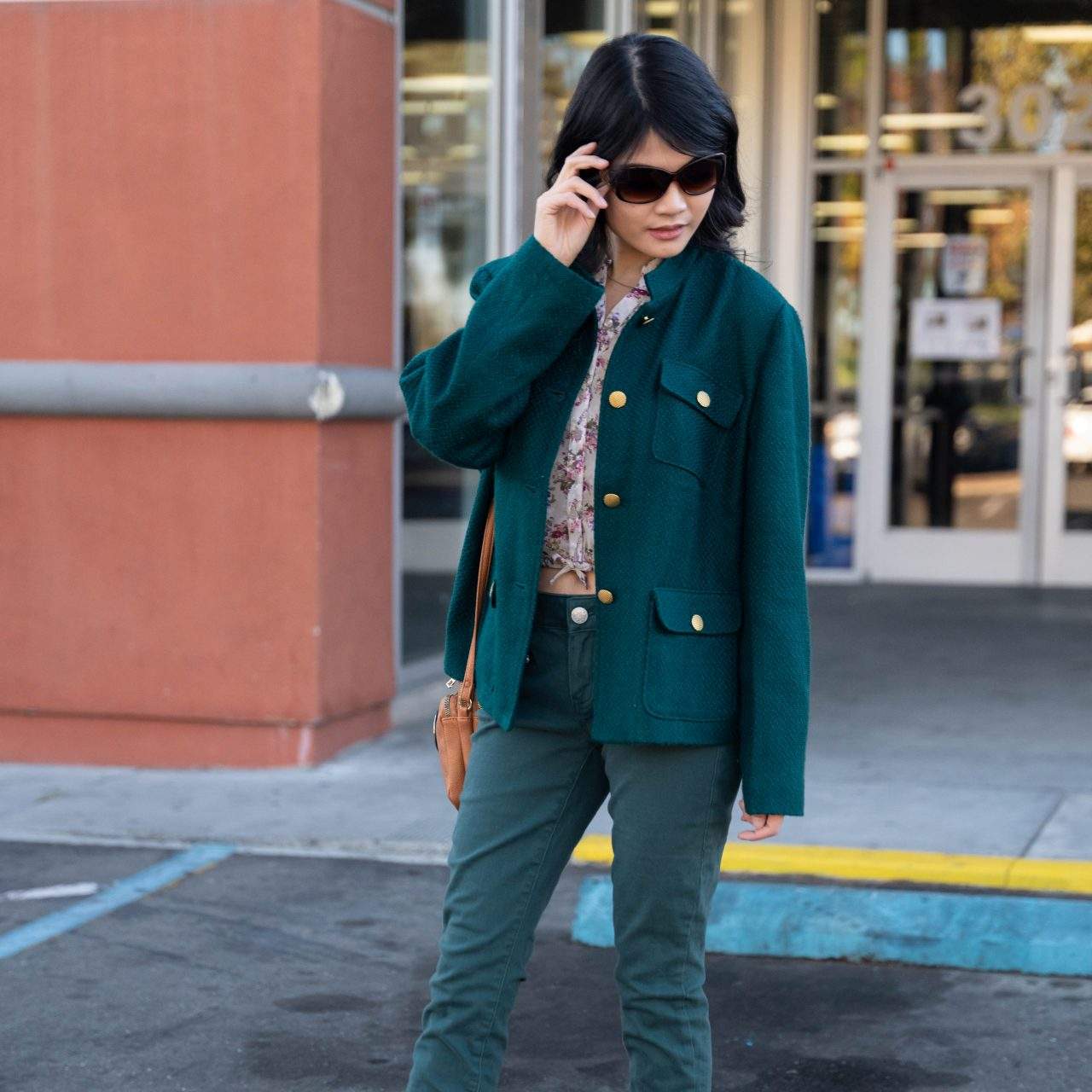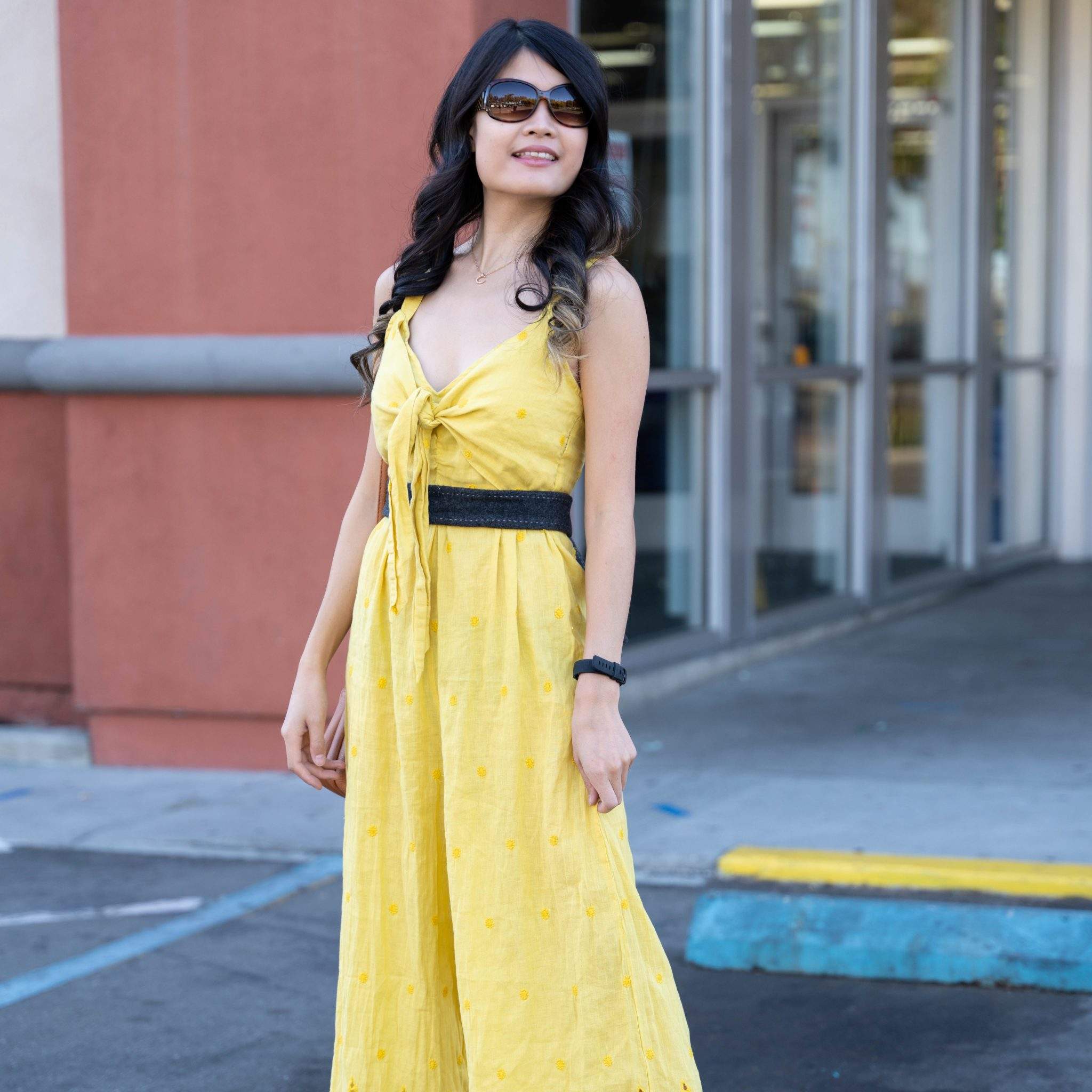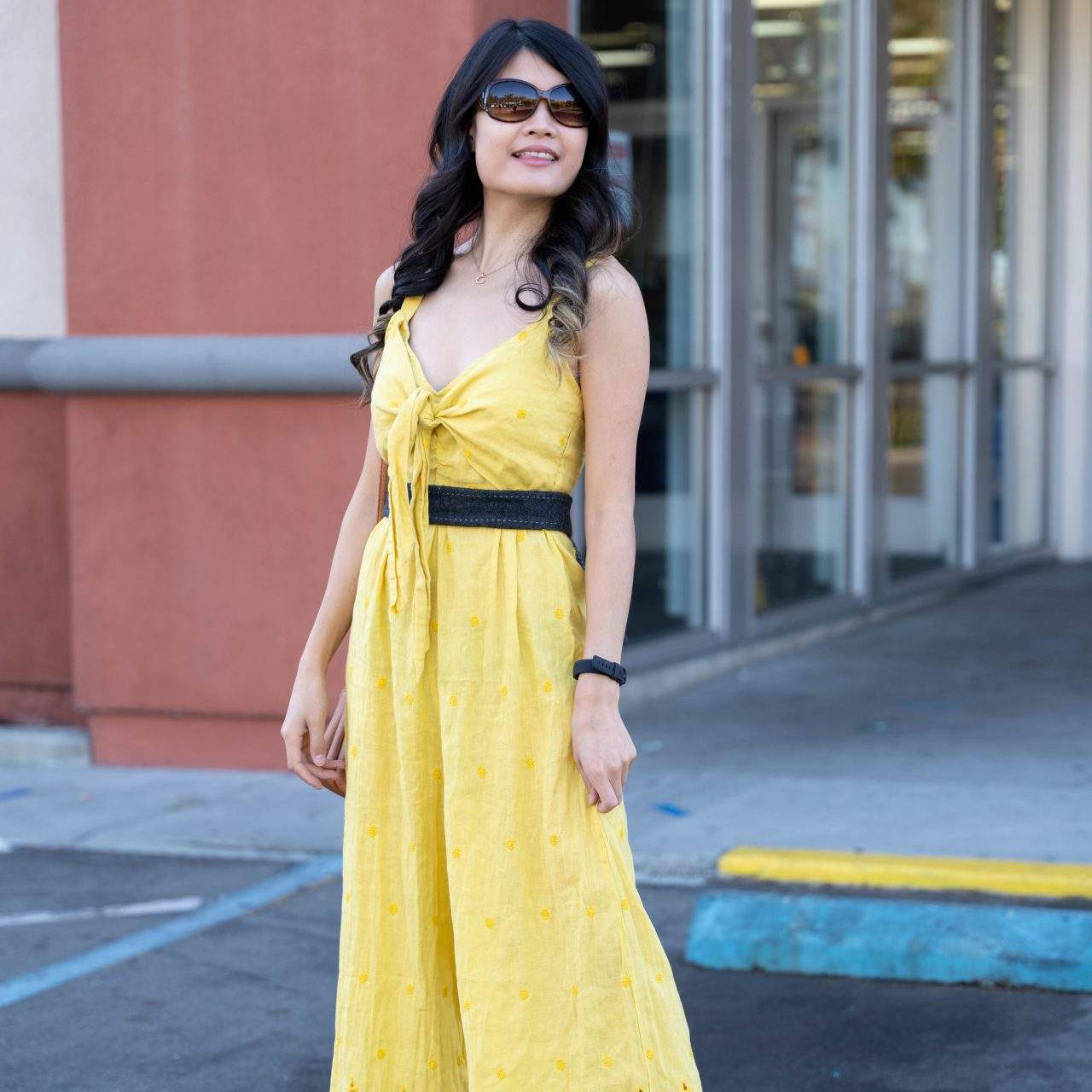 This costume is great for both individuals, couples, or a group of friends! 
What you will need: Salvador Dali Realistic Mask, Red colored Zip front cotton coverall, and premium work boots. If you would like to be a certain character from the show, then wear your hair accordingly. You can even add some fun props like a black duffel bag filled with fake money!  
Saweetie and Doja Cat in the "Best Friend" music video
The "Best Friend" music video went viral this year. This Halloween costume is perfect to do with your best friend! Time to head to your local Goodwill to create this look! Saweetie is normally wearing a greenish/blue, while Doja Cat is wearing pink. Take a look at the music video, because there are quite a few outfits that we love!
Saweetie's Outfit: Look for a green tweed top and matching skirt. Pair with a fun crop top underneath to complete the outfit. Don't forget to add some big hoop earrings and a chunky necklace!
Doja Cat's Outfit: This look calls for a matching pink tweed shorts and top. She also wears a gold chain belt. You may copy this look by also getting yourself a matching pink cropped set with gold belly chain or belt!
We hope that you enjoyed our list of the latest trends on costumes for Halloween 2021. Follow us on Instagram and Facebook for all things thrifting and Halloween!